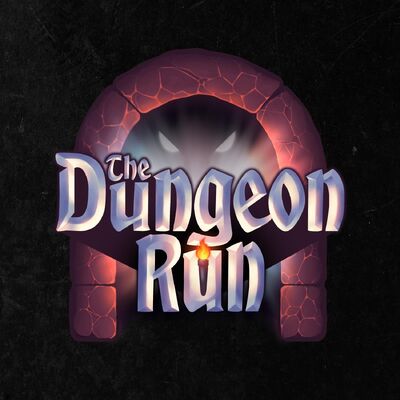 Programming News
The Heroes of Bingle Campaign is coming to an end on March 31st, 2022 (FAQ at https://thedungeonrun.tv/questions/). However things are just getting started. Fortune and Fate DM'd by Gabe Hicks will be twice a month starting in April (and some other things not yet announced), and a brand new campaign DM'd by both Jarred Kjack and Ron Ogden starts this summer with the rest of the cast playing new characters, and some new players joining the fold.

New Dungeon Run Official website at thedungeonrun.tv
Welcome to The Dungeon Run
The Dungeon Run is a live roundtable RPG show which airs Live on Wednesday Nights at 9 PM EST/6 PM PST at the
Dungeon Run Twitch page
. Watch as five explorers navigate an interactive Dungeons & Dragons game, featuring a minefield of audience-laid traps, spectacular models, and threatening monsters at every turn.
Support the Show
As the show has left Caffeine, and is now fully run by the cast, they need the communities help more then ever to keep the show going. There are a few ways fans can help out.
Getting Started
If you're new to the show, you may want to get to know your Cast of Brave Adventurers
Past Episodes
You can view episodes of all things Dungeon Run on their new Youtube page. If you want to jump right in you can go to the playlist of every episode of the Dungeon Run in order for easy viewing https://youtube.com/playlist?list=PLZirTP2Yabct8-KyKt5mOmpa6r-9DHmjq
Alternatively, for watchers with more limited time there's also A Simple Recap to get you caught up to jump straight in at Episode 63: Beyond the Dwarven Door, as the party return from their time-travelling side-adventure, and enter the Dwarven Fortress for the Four Former Forges.
Podcast Version
The show is also available as a podcast. Just search for 'The Dungeon Run Podcast' wherever you listen to podcasts. All the past episodes are there, and new episodes are released on Thursday/Friday.

Join the community
However you choose to watch or listen to the show, come join the community to chat about the show all week long at The Dungeon Run Fan Discord. There are spoiler-free areas if you're still catching up, and we always love to hear people's impressions and reactions as they watch through the past episodes.

Additional Shows
If you just can't get enough of The Dungeon Run, there are also additional side-shows.
The Dungeon Cooldown- Members of the Dungeon Run Cast talk about the latest episodes Live every Monday at 3 PM EST/12 PM PST at http://www.twitch.tv/thedungeonrun - The latest 5 episodes on VOD are exclusive to Patreon Supporters, but all other episodes and now available on Youtube.
Arcane Artistry-A Brand New Patreon Exclusive Show, where Jarred Kjack and Ron Ogden talk to different people who work and participate in the gaming community
The Watch Party - Dungeon Run fan chat show hosted by FailWaffle - Round Table Discussions about the latest episodes, community interviews and sometimes other things. Non Weekly.
The Dungeon Rundown - the official Dungeon Run chat show that was hosted by Trisha Hershberger that ended in early 2020, You can catch all the past episodes on here.
Media and Force Cards
Force Card Submissions are once again open. You can submit them HERE
Got Fan Art? Add your fan art to The Dungeon Run Discord fan art page. (By submitting, you confirm that you own the image and allow The Dungeon Run to share it on social media, broadcast, and online.)
The Dungeon Run Theme song now has a cool Dungeon Run Remix that you can listen to complete with some of the casts classic lines from the show. Also listen to the Dungeon Run Main Theme song by Heather Stewart and Leah Finkelstein.
You can get the character themes as heard on the show created by Heather Stewart and Leah Finkelstein at BandCamp
Wiki Links
Fortune and Fate Episode Guide
The Mending of Magic Episode List
(A side adventure set in the Feywild, with guest DM
Amy Vorpahl